Partnership: a fundamental approach for project sustainability
Given the challenges inherent to its mission, the Foundation greatly values collective action. Efforts are pooled, and multiple stakeholders are rallied in the implementation of the projects. The Foundation cooperates with various actors: economic operators, institutions, ministerial departments, associations and patrons. This approach makes it possible to take a holistic view, which reckons with related issues and needs. It leads to a greater capacity to ensure project sustainability.

Such an approach is necessary in the case of large-scale projects (The Mohammed VI National Center for the Disabled, the Solidarity Market, the Medical and Social Program), which benefit from collective support, and are coordinated by a managing association. Operationally, collaborating bodies may contribute financial resources and technical expertise through the provision of specific skills. The Foundation takes care of project design, management, supervision and monitoring.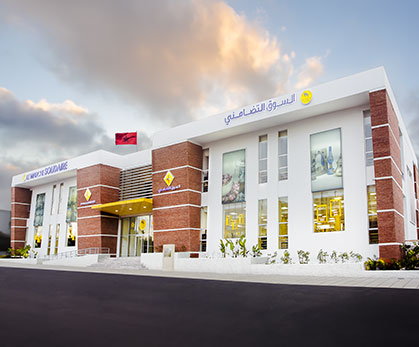 "

The Foundation is proud of all its contributions in this vast field of social action, just as it is proud of the cooperation it maintains with a large number of associations in order to broaden the scope of its action for the benefit of the underprivileged and to lend it greater momentum.

"

His Majesty King Mohammed VI – 1st of November 2000